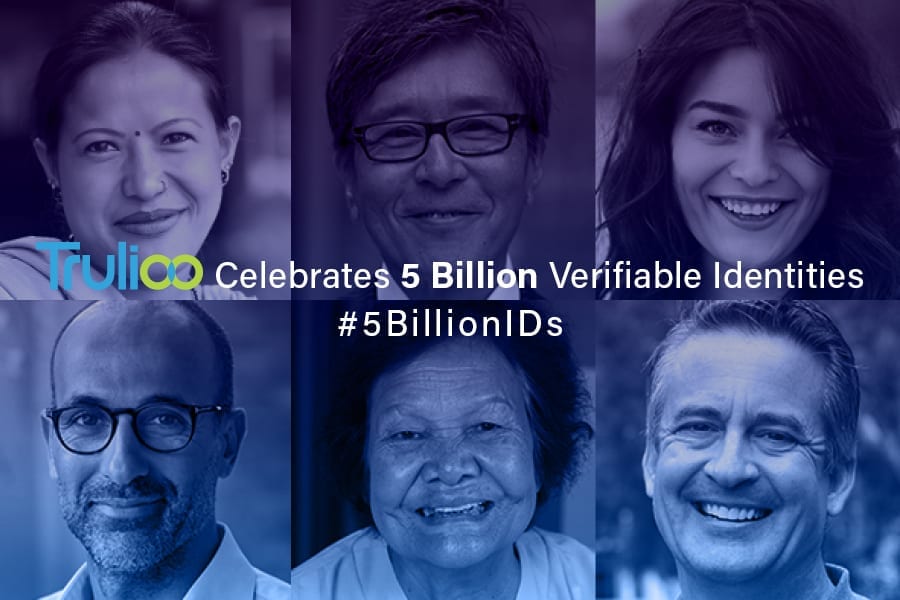 At Trulioo, we strive towards truly global coverage – our mission is to empower organizations to be able to verify the identity of every individual in any part of the world. Today, we took one step closer to that goal; our reach now extends to more than two-thirds of the world's population.
With Trulioo's identity verification solution, GlobalGateway, organizations of all sizes can securely access over 400 trusted and unique data sources to verify the identities of five billion people and 250 million businesses across the world through a single touch point. These data sources range from credit bureaus to government records, mobile to consumer and banking data, and more. Organizations use GlobalGateway to meet a diverse range of compliance requirements while mitigating risk and preventing fraud.
In addition, Trulioo is experiencing tremendous growth, with exponential year-over-year increases in data coverage and revenue. Not to mention the employee headcount that is projected to surpass 100 employees in just a few weeks.
Trulioo continues to push the envelope; our recent foray into MobileID data presents game-changing possibilities for identity verification. With access to mobile records of 1.8 billion accounts across some of the world's largest mobile network operators (MNOs), GlobalGateway is advancing Trulioo's mission of breaking down data barriers to global identity verification.
Why Identity Verification is More Crucial than Ever
As our CEO and founder, Stephen Ufford, puts it, "the continued expansion of Trulioo's marketplace for identity services will go a long way in helping the most vulnerable people transition out of poverty."
This is not an exaggeration. Around the world today, there are close to two billion people that are "unbanked" or "underbanked." As the labels suggest, these individuals have little to no access to traditional banking and finance systems; without having the traditional markers of identity such as birth certificates, passports or proof of residence, they cannot gain access to vital services such as bank accounts, loans or credit cards – services that the rest of us take for granted. Indeed, identity verification (or the lack thereof) affects us in ways that are both profound and small: even the most basic tasks – from booking a flight, to registering with a doctor – require some form of identification. As the digital world continues to dominate much of our lives, Trulioo's continued efforts to increase and expand its coverage is enabling more people to access a vital lifeline.
As well as helping advance financial inclusion, Trulioo helps companies determine precisely who it is that they are getting into business with. Consider how one of the world's largest electronic brokerage firms uses Trulioo's GlobalGateway to verify the identity of its clients.
"Trulioo has become a crucial service provider, assisting us in verifying our clients more efficiently by leveraging their electronic Know Your Customer (eKYC) service as a gateway to dozens of countries," says William Sirett, Executive Director of Operations, Interactive Brokers (UK). "Because Trulioo has integrated a variety of data sources and continues to expand coverage worldwide, it makes it easy to work with just one company for a global solution. In markets where we need enhanced coverage, Trulioo helped meet our business needs by procuring and integrating new sources."